Paper Development Workshop
Special Issue on COVID-19 Outbreak and Business
Frontiers of Business Research in China
9:00am-11:45am, May 9th, 2020 (Beijing Time)
Introduction
The Paper Development Workshop aims to help potential contributors to the special issue understand its positioning, standard, and process. Senior management scholars will share their insights on how to tackle issues that are related to COVID-19 outbreak and business from theoretical, empirical and practical perspectives. Participants will receive developmental feedback on their proposed or completed studies from the panel of distinguished management scholars.
Submission Guidelines
To be qualified to attend the PDW, you need to submit your proposal or original paper to fbr@rmbs.ruc.edu.cn by May 3rd. The special issue editors will jointly decide papers that should be included in the PDW, and authors of these papers will be invited to attend the PDW. We prefer but not restrict your submission to be in English, empirical, business or management related, and as a complete paper. Your submission should follow the style of Academy of Management Journal.
Workshop Program
9:00am-11:45am, May 9th, 2020 (Beijing Time)
9:00-9:30

All about the Special Issue.

by Zhaoli Song, Wu Liu, Ziliang Deng

9:30-9:50

Responsible Research on COVID-19 Outbreak.

by Anne S. Tsui

9:50-10:10

Researching Real Events in Real Time-When Social Context Matters.

by Ray A. Friedman

10:15-11:45

Paper Development Discussion Track 1: Behavior Track

Paper Development Discussion Track 2: Firm and Market Track
About the Speakers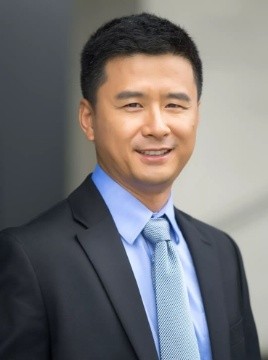 Zhaoli Song is an Associate Professor at School of Business, National University of Singapore. Prof. Song obtained his Ph.D. at University of Minnesota. His research interests include behavior genetics, leadership, social interactions, new comer socialization, job search and unemployment experience, and work-family boundary. He was the Associate Editor of Applied Psychology: An International Review during 2014-2017, and serves on the editorial board of Journal of Organizational Behavior. His papers have been published in journals such as Academy of Management Journal, Journal of Applied Psychology, and Journal of Business Venturing.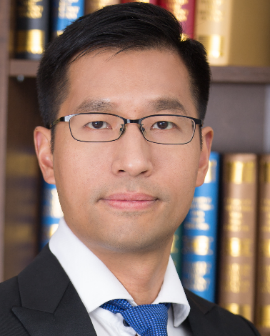 Wu Liu is Professor and Head of Department of Management and Marketing at Hong Kong Polytechnic University. Prof. Liu obtained his Ph.D. at Vanderbilt University. His current passion of research centers on (1) leader-member and team dynamics on voice behavior, and (2) under which social conditions that cross-cultural differences in conflict resolutions may appear or disappear. His works have appeared in journals such as Academy of Management Journal, Journal of Applied Psychology, and Journal Organizational Behavior. Professor Liu serves on the editorial board of Management and Organization Review.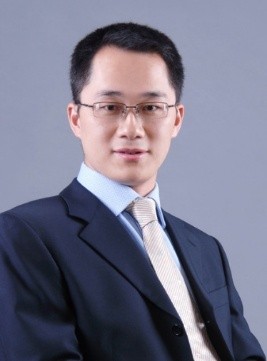 Ziliang Deng is a Professor of International Business and Associate Dean (Research) at Renmin Business School, Renmin University of China. Prof. Deng obtained his PhD from the University of Nottingham. His research interest is international business in emerging markets (China in particular) and institutional environment, and his recent papers appeared in Journal of International Business Studies, Journal of Business Ethics, among others. He is Executive Editor-in-Chief of Frontiers of Business Research in China, an editor of Journal of International Management and an editor of Asia Pacific Journal of Management.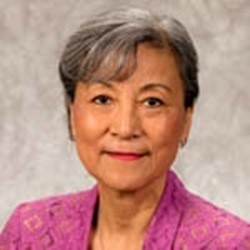 Anne S. Tsui is Adjunct Distinguished Professor at the University of Notre Dame, Motorola Professor Emerita of International Management at Arizona State University, and concurrently Visiting Distinguished Professor at Peking University and Fudan University, China. Her most recent research interest is executive leadership and income inequality within organizations. The priority of her current professional involvement is to advance responsible science in terms of producing credible and useful knowledge.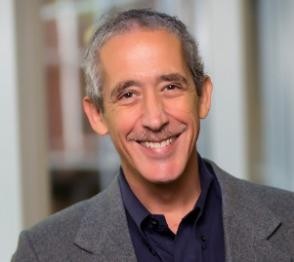 Raymond A. Friedman is the Brownlee O. Currey Professor of Management at Vanderbilt University. He received his Ph.D. from University of Chicago. Professor Friedman's research interests include negotiation, dispute resolution, diversity, emotions, and Chinese management. His current work focuses on perceptions of negotiated agreements as "fixed" versus "dynamic." His papers have appeared in journals such as ASQ, AMJ, JAP, JESP, JPSP, OBHDP, HBR, and JBE. He is on the editorial boards of OBHDP, and is currently the President of IACMR.
Call for papers on COVID-19 Outbreak and Business
Frontiers of Business Research in China
EDITORS
Zhaoli Song, National University of Singapore
Wu Liu, The Hong Kong Polytechnic University
Ziliang Deng, Renmin University of China
The COVID-19 outbreak has a large impact on business in operation all around the world. It is expected that this outbreak will have a much larger impact on the world economy than the epidemic of SARS in 2003 or arguably even than the global financial crisis in 2008. While the healthcare systems in the world scramble to combat this emergency, businesses, such as tourism, hospitality, airline, and restaurant, are hit hard with immediate and probably long lasting impact. Many other businesses, particularly manufacturing, struggle to get back to their normal operation due to the strict cordoning-off policies implemented in many countries.
Given the urgency and the scale of the impact by COVID-19 outbreak on China and the world, Frontiers of Business Research in China (FBR) calls for business scholars to contribute to the society by sharing their intelligence and research on related issues.
Examples of topics suitable for this special call may include, but are not limited to:
How to facilitate virtual work/learning from home
Employees' risk perception and wellbeing during the outbreak
How the company can support employees during the critical time
How to help employees to recover from traumatic experience
Global value chain restructuring/resilience
The outbreak and firm's digitalization transformation
The impacts of the outbreak upon firms, especially SMEs
Firm's business strategies during and after the outbreak
Social entrepreneurship in responding to the outbreak
FBR accepts studies using various methodologies including survey research, archival data analysis, experimental studies, case studies, qualitative methods, and other creative methods. We will do our best to expedite the peer review process and ensure timely publications. Accordingly, the time window for revision and resubmission may be shortened. To promote global communication, FBR sponsors Open Access and all published papers can be downloaded from our SpringerOpen website for free shortly after editorial acceptance.
The submission deadline is May 31, 2020. However, any new submission will be processed with double-blind peer review immediately. To submit a paper, please go to FBR's SpringerOpen website: https://fbr.springeropen.com. When submit your paper, please select "COVID-19 and Business" under "Thematic Series" to be included in this special call.
SENIOR CONSULTATION EDITORIAL BOARD (In alphabetical order)
Raymond A. Friedman, Vanderbilt University
Yaping Gong, Hong Kong University of Science and Technology
Xu Huang, Hong Kong Baptist University
Liangding Jia, Nanjing University
Jun Liu, Renmin University of China
Anne S. Tsui, University of Notre Dame
Zhixue Zhang, Peking University
ABOUT FBR
Created in 2007, FBR (ISSN 1673-7326; e-ISSN 1673-7431; CN11-5746/F) is a double-blind refereed quarterly journal in business research jointly managed by Renmin Business School, Renmin University of China, SpringerOpen, and Higher Education Press. FBR encourages interdisciplinary studies and interactions between Chinese and international researchers in the broad area of business administration. FBR is abstracted and indexed in major international databases including EconLit, ESCI, INSPEC, SCOPUS, and ProQuest. In 2019, FBR is awarded "The Highest International Impact Academic Journal of China (Humanities and Social Sciences)".
CONTACT FBR
Room 809B, Mingde Business Building, Renmin University of China 59 Zhongguancun St., Haidian District, Beijing 100872, China
E-mail: fbr@rmbs.ruc.edu.cn
Tel: +8610 6251 6409
Web: http://fbr.rmbs.ruc.edu.cn (Renmin Business School, Renmin University of China)
https://fbr.springeropen.com (SpringerOpen)